European Semiconductor Laser Workshop
15-16th September 2017
Place: Copenhagen/Kgs. Lyngby, Denmark
Organisers:
Technical University of Denmark
Chalmers University of Technology
Following a long tradition since 1978, the European Semiconductor Laser Workshop (ESLW) will be hosted just before ECOC, this year at the Technical University of Denmark. The workshop will provide an informal discussion forum on exchanging most recent research results and achievements in the field of semiconductor lasers, related devices and technology. Furthermore, it is a great opportunity to find new collaborating partners and strengthen your existing friendships.
Sunday, 17th September, 19:30 – 22:00
Place: Svenska Mässan, Gothenburg, Sweden
Room: G1
Organisers:
Jochen Schröder,  Chalmers University of Technology
Nicolas Fontaine,  Nokia Bell Labs
BinBin Guan, Acacia Communications
Lab work is most efficient when data can be acquired in an automated way. Especially when taking measurements over long durations automated acquisition avoids introducing human error and allows researchers to concentrate on the fun part of experimental work. Open source software in easy to learn languages such as Python provides just as much, or more features/interoperability for lab automation than alternative commercial software. In this hackathon several researchers with 10+ years experience of lab automation will show you the power of using Python to quickly get a lab experiment running and display the measurements in a browser. We will learn from companies that work in photonics how they take advantage of Python to create easy interfaces to their software and hardware.
Bring a laptop to participate in the exercise. There will also be plenty of time for mingling and discussion.  Light food and drinks will be served.
This event is now fully booked, if there will be cancellations and places available we will announce this on site at the conference. 
Women's Leadership in Science and Technology
Tuesday, 19th September, 12:00-13:30
Place: Svenska Mässan, Gothenburg, Sweden
Room: G4
Organisers:
Qin Wang, RISE Acreo
Lauren Mecum, IEEE Photonics Society
Patryk Urban, IEEE Photonics Sweden
To promote personal and professional growth for women in Science, Technology, Engineering and Mathematics (STEM) this special networking event will be arranged as part of the ECOC 2017 conference.
Two top female leaders are invited and will give talks to share their personal successful experience with the participants, which can hopefully inspire/encourage young female professionals and PhD students to be as future leaders in STEM areas.
Pia Sandvik, CEO, RISE Research Institutes of Sweden. Pia has switched between research and the business sectors, and that's something she enjoys. Her aim for RISE is to focus on both coordination synergies and develop new services that benefit customers and society.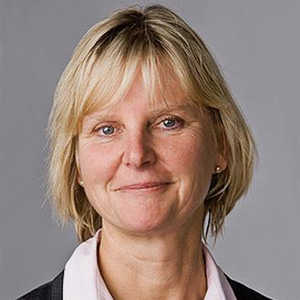 Anna Rathsman, Vice President & CTO, Technology & Innovation, Swedish Space Corporation (SSC). Her role as Chief Technical Officer is to provide the technical vision, support the business development, sets the tone and guides direction for the company's development and deployment of core technologies.
A panel discussion will be then followed for interaction between the speakers and audience while enjoying a light lunch.
The event will be held 12:00-13:30 on September 19 as part of the ECOC 2017 conference, registration is free of charge to all attendees of the conference. The event is organised by RISE Acreo, IEEE Photonics Sweden Chapter and IEEE Photonics Society as part of the IEEE Women in Photonics/Engineering (WIP/WIE) initiatives. The number of participants is limited to 120, first come, first served.